WALD New Genuine Line MB001 Wheels
JPY,
WALD NEW GENUINE  WHEELS for Rolls Royce, BENZ & TOYOTA/ Price per wheel.
24×10.5 INSET:-+5 PCD:5/130 HUB:84.1φ MBK/POL
Prices are different by vehicle and the SIZE of the wheels is below.
Description


The New Line-Up for WALD GENUINE LINE is called "MB001", Exclusively Designed for High-Performance SUV in 24 inch.The Design of the Straight Muscular Spokes gives the Spartan Impression of its steady driving. And available to install with the Big Brake Caliper System by the concave design.The Exclusive Size for the Over Fender Kit of WALD Black Bison Edition for Mercedes Benz/AMG G-Class.For PCD 5/150 Models like Lexus LX570 and Toyota 200 Land Cruiser, Setting Up the Size for WALD Over Fender Kit.
for

 W463 G-CLASS


for

 W167 GLE-CLASS


for

 G07 X7


for

 Rolls Royce CULLINAN


for

 LX570


for

 200LANDCRUISER
for

 W463 G-CLASS
SIZE & PRICE
for

 W463 G-CLASS
SIZE
Inset
PRICE
PCD / hub diameter
MBK / POL
24 x 10.5
+5
 112,300 yen
5/130
84.1φ
24 x 10.0
+20
 111,200 yen
5/130
84.1φ
for W167 GLE-CLASS
for G07 X7
for Rolls Royce CULLINAN
for

 W167 GLE-CLASS G07 X7 Rolls Royce CULLINAN
SIZE
Inset
PRICE
PCD / hub diameter
MBK / POL
24 x 10.0
+20
 111,200 yen
5/112
66.5φ
for LX570 & 200LAND CRUISER
SIZE & PRICE
for

 LX570 & 200LAND CRUISER
SIZE
Inset
PRICE
PCD / hub diameter
MBK / POL GM / POL
24 x 10.5
-Five
 112,300yen
5/150
110.1φ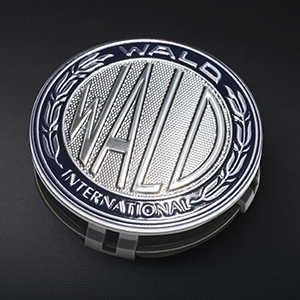 (option)
WCC-74BLUE